As Ratee Officer¶
Login¶
Open web browser say, Google Chrome or Mozilla Firefox and enter the URL - http://backoffice.aiims.edu/ in the address bar. Click on Login button.
The following page will be displayed. .. image:: _static/img/1.png
Provide your registered mobile number as your username and click LOGIN button. In the next page, enter the password as given by Computer Facility and then click OK button.
A page will be displayed as below.
How to fill APAR?¶
To open the APAR form, click on the menu HR Management > Apar > My APAR. A list of APAR forms that has been forwarded to you by the establishment will be displayed. Select the APAR form for the current year and switch the view using the
button on the top bar to see the form as shown below: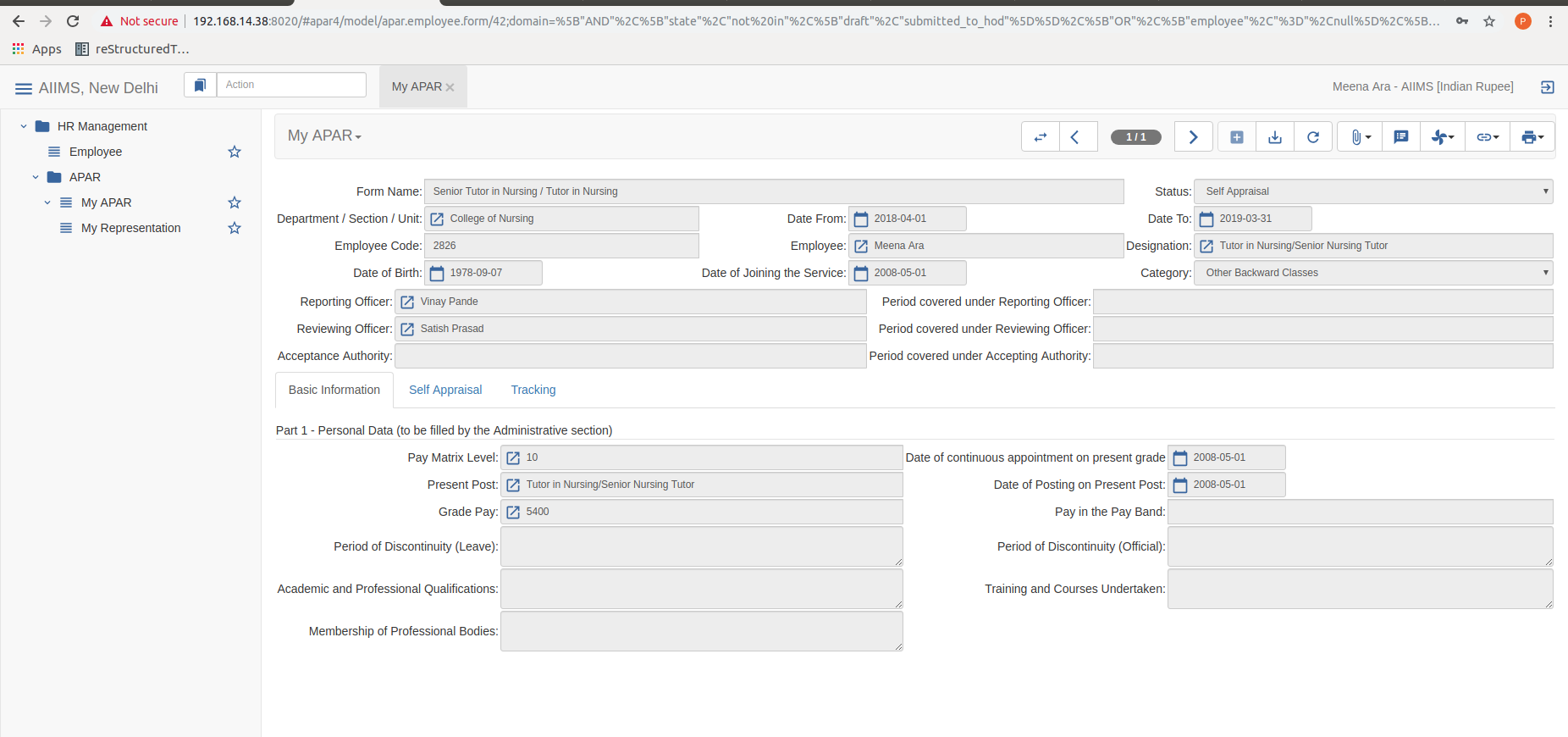 Part 1 of the APAR form is already filled. Click on Self Appraisal Tab. The form will look as shown below: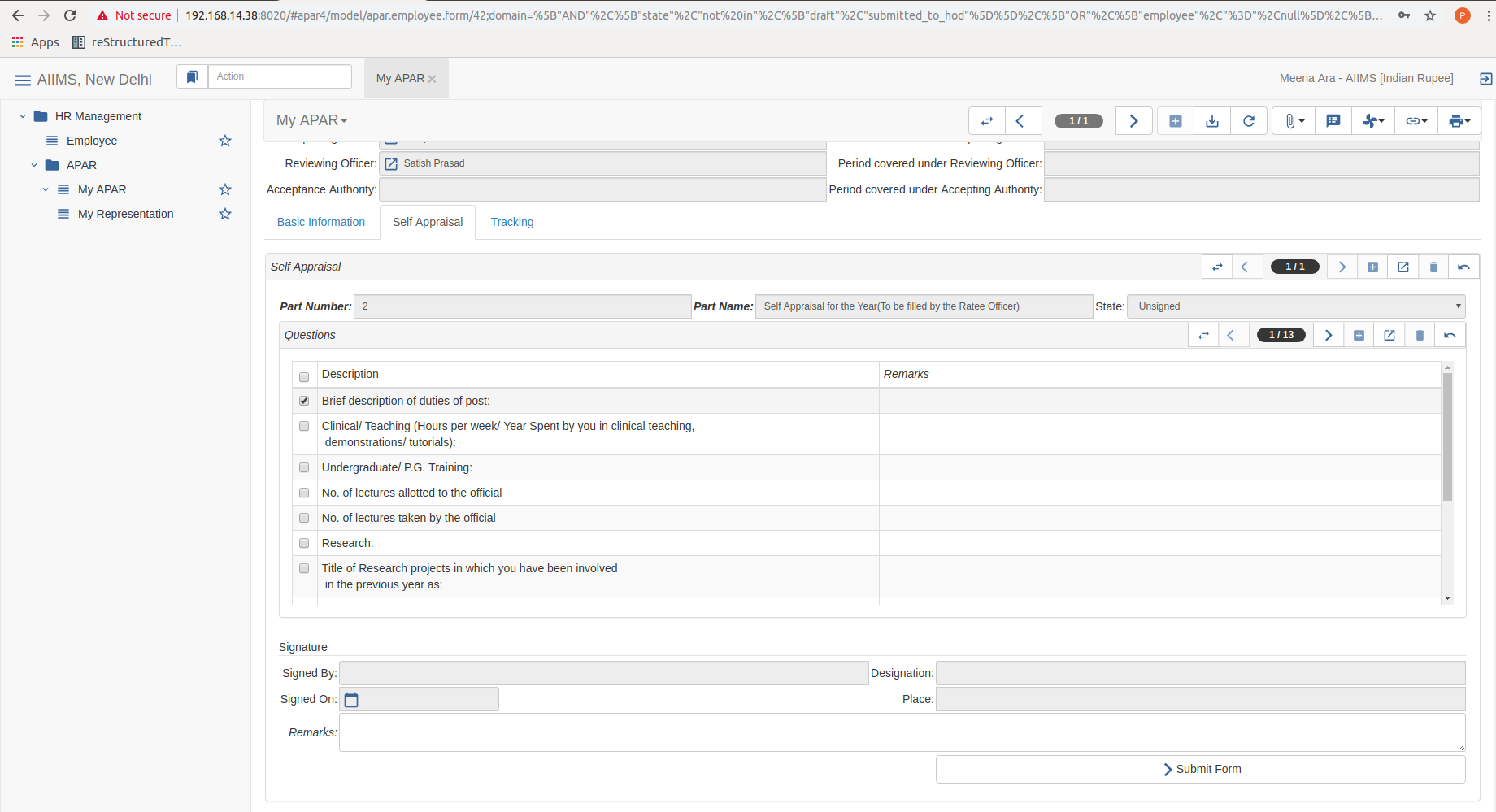 You need to answer against each question, save the form and then submit the form. On clicking Submit Form button, a pop up appears informing that you will receive an OTP on your registered Mobile Number. Click Yes to give the permission to receive OTP. Refer to the page as shown below .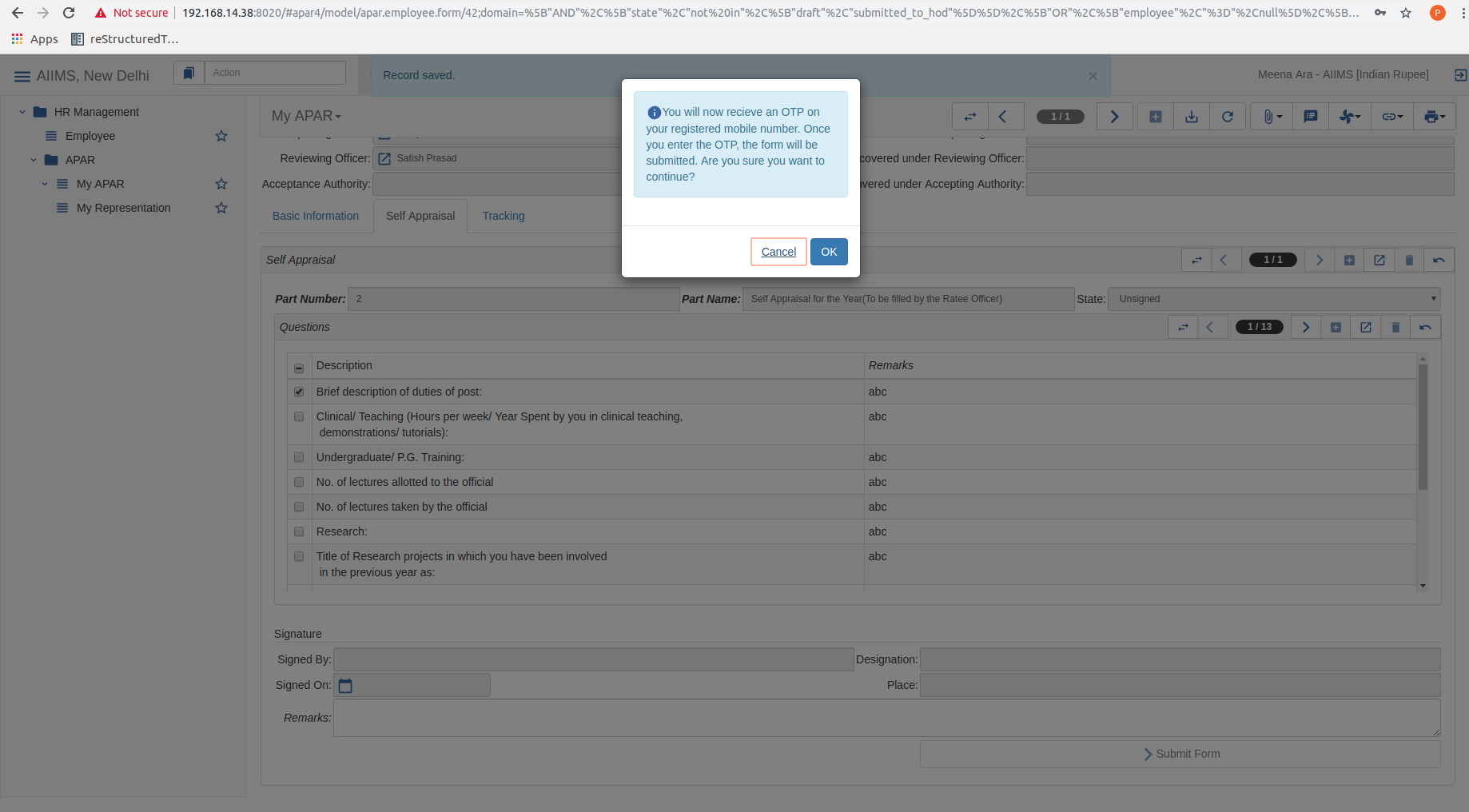 After clicking Yes, you will receive an OTP on your mobile Number.
Fill the OTP and validate it. If you haven't received any OTP, click on Resend OTP button.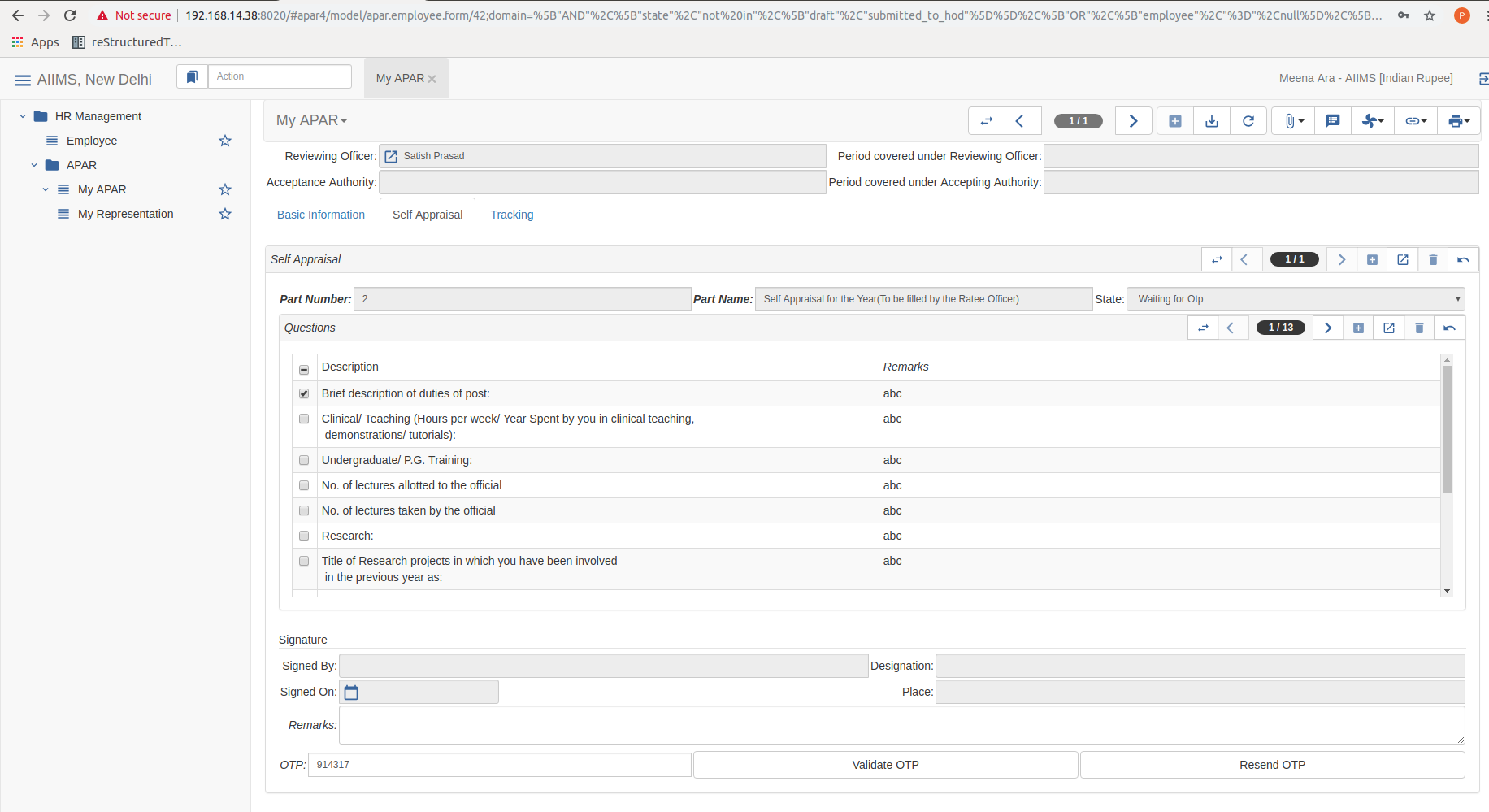 After validating the OTP, submit your APAR form to send it to the reporting officer.
You can track your APAR Form by clicking on Tracking Tab. On doing so, the current status of the signatures will be displayed. Refer to the page as shown below.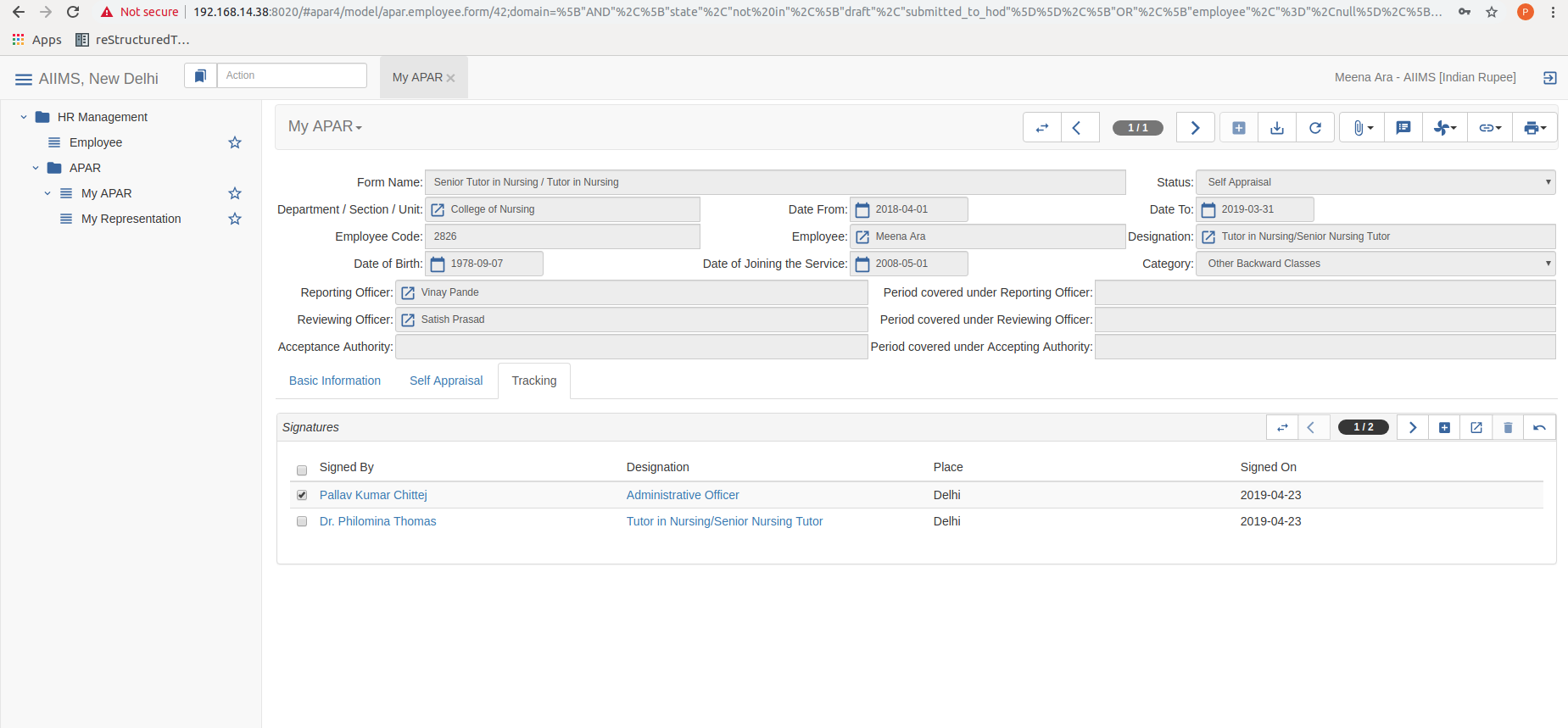 Print APAR¶
To Print your APAR Form, Click print option on the right hand side of the form.